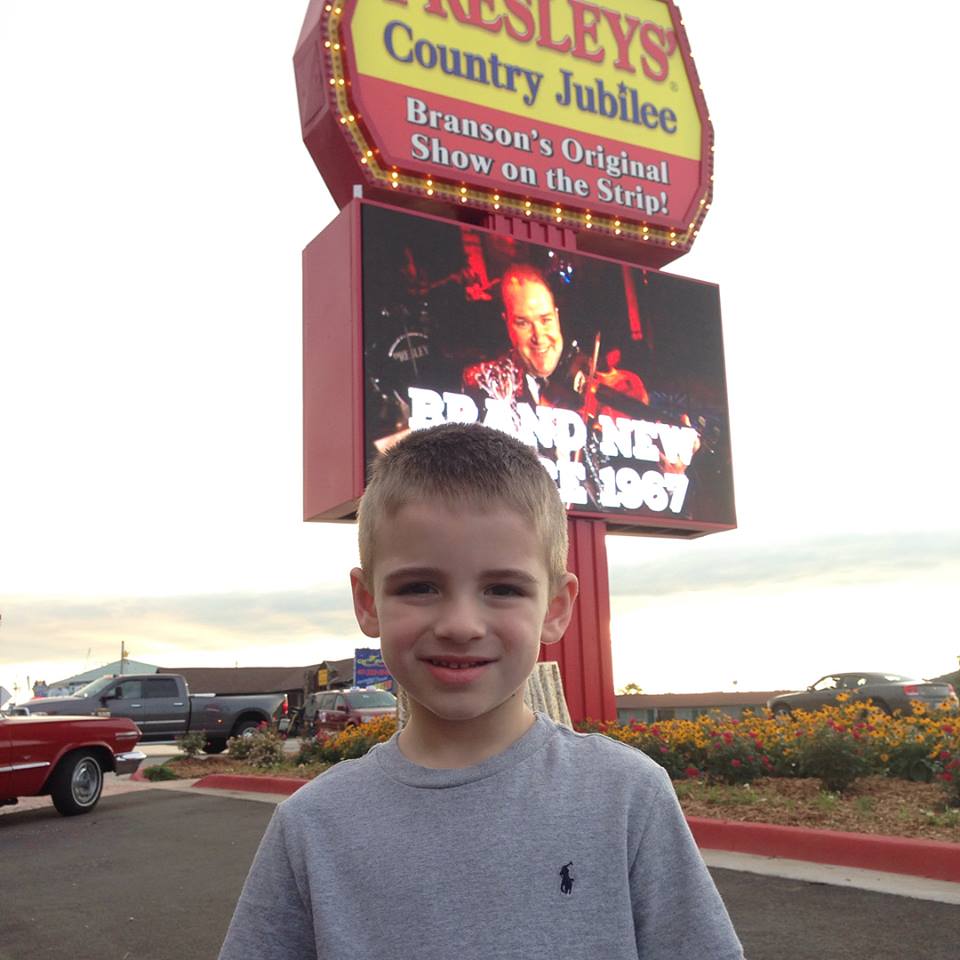 So this show is a family favorite! We were really looking forward to seeing Presley's Country Jubilee as it had been about ten years since I had seen it. My 5 year old son and I went and saw this show on one of our "Date Nights" and we had a blast! Honestly, I was a little concerned how the show would hold his attention. I thought to myself, well we can always leave at intermission if he is just not having it… BUT thankfully we didn't have to do that, and I'm so glad we didn't because I've always loved this show, and now HE loves this show!
Before the show started we looked around the theatre, went upstairs, walked around the balcony, *went to the restroom, and made a stop at the concession stand to get him all set up with a drink and some popcorn. He even got to meet a few of the entertainers before the show started! Now that was pretty cool and a bit of a game changer. When he saw those people on the stage he sat up as tall as he could to see them in action 🙂 So cute!
Okay, so the show starts and immediately he yells, like literally yells, "Mom, check out the lasers"! To which I replied with a loud whisper, "SHHHHHHH"! (The lasers kept him pretty entertained as they are on during a lot of the show). So the show begins and it is non-stop entertainment for 2 hours with a 20 minute intermission. And my 5 year old son loved it! He loved the comedy and faster songs, of course the slower numbers didn't keep his attention as well (although those were some of my favorites). The slower songs seemed to go by pretty quickly so he didn't start to act out during the slower numbers, thankfully! His favorite part was the comedy! He was laughing so loud through every comedy routine, even if he didn't understand it, he thought it was hilarious! He loved Cecil and Herkimer and he got to take a picture with them at intermission, which of course made his day… and mine! At the end of the show the performers come out again to greet the audience, and since it was already so far past his bedtime we left as soon as the show was over. He was disappointed he didn't get to say goodbye to his "friends". I told him that we would go back again soon and he could see them again, that seemed to make him happy 🙂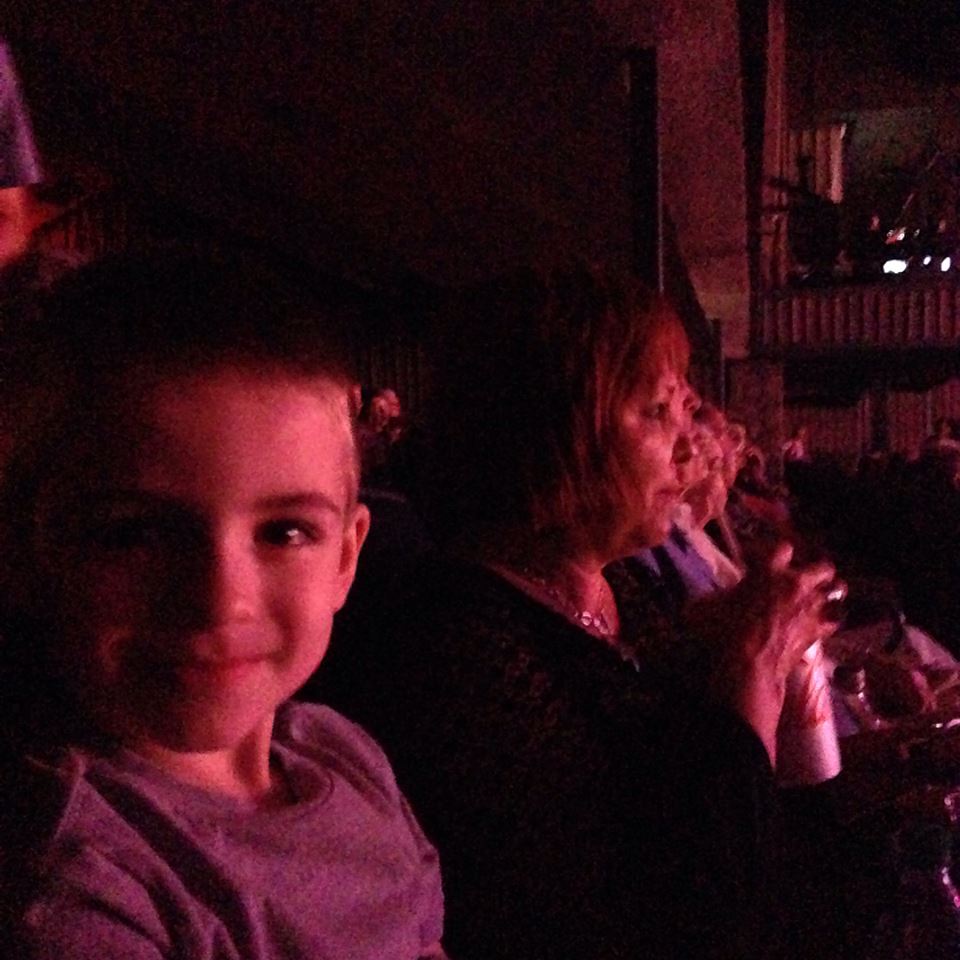 They do have a cry room located in the back of the theatre. You have to go out into the lobby to find the door for the cry room. Thankfully we didn't have to use it, but it's good to know that it's there should we have needed it.
Our seats were about 1/2 back on the main floor. And y'all! THEY HAVE BOOSTER SEATS!!! God bless any theatre that will invest in booster seats! It was probably a bit distracting for the people behind us, but it sure made our experience better :). Thank you Presley's!
So all in all we LOVED this show! It's pretty fast paced and they mix it up quite a bit so it held my little guys attention pretty well! There is a lot of variety in the music which helped too! Ticket prices are very reasonable for a Branson show. Adult tickets are $42.79, kids ages 3-12 are $21.39 and they do offer a family pass for $99.10 which is good for 2 Adults and up to 5 kids! That's definitely the way to go for a larger family!
As soon as we got home from seeing the Presley's my son went in his room and grabbed his guitar and started doing a "show" for us in the living room. It was pretty precious! AND now he wants a Harmonica for Christmas! 🙂 We'll work on that.
I'd definitely recommend this show to young families! Go check them out when you come to Branson! I hope to see you there!