As my first Branson post, I'd like to post about my family's favorite thing to do in Branson… Silver Dollar City! My oldest son actually wants to live at Silver Dollar City and if it were up to our kiddos every day would be a Family Fun Day at SDC! Silver Dollar City is an 1880's themed theme park just west of Branson on Indian Pointe. SDC is God's gift to Branson, I mean literally, it was the first attraction in town. In 1960, when the park first opened, it was just a cave and it has grown to become one of America's premiere theme parks attracting millions and millions of visitors each year! Silver Dollar City is open March-December, please check their schedule for a detailed schedule.
Silver Dollar City is great for adults and kids of all ages. There are thrill rides, fast rides, slow rides, kiddie ride and water rides. My kiddos are 4, 3 & 4 months old, so we spend most of our time in the kiddie area's, which are wonderful and plentiful. Now SDC has over 40 rides and attractions, but littles ones are a bit restricted as to what they are able to ride. The park offers two area's with rides that accommodate the younger children, the Grand Exposition and the new Fireman's Landing! This Grand Exposition has an "Official Measuring Station" where the kiddos are measured and their height is recorded on a wrist band so the ride operators can easily tell whether or not a child is tall enough to ride that ride based on the info off of their wrist band. ***ALSO, a parents phone number can be written on the wrist band and I highly recommend that you do this. If for some reason your child was to be lost the park employee's can use the child's wrist band contact info to reach you. Again, I highly encourage you to take advantage of this safety precaution.
Okay, so now to the good stuff…
Helpful tips and insider info:
– You can bring in your own drinks and snacks- This can easily save you $40 or more per day.
– Lockers are available for $4/day
– Strollers are available for rental as well, they offer single and double strollers. Although these strollers don't look too comfy they are easy to push and sure do the job when your littles need a rest. These along with wheelchairs are available at the front of the park right after you enter the gates. And while they don't require you to reserve them ahead of time, it is a good idea to do so since the number of strollers is limited. You can call 800-475-9370 to reserve a stroller.
– The schedule will say that the park opens at a specific time but actually the gates open 30 minutes prior to that time and they do an opening ceremony each morning at the square, get to the park early and get a good parking spot then go on inside and wait on Main Street for the rest of the park to open.
– SDC has amazing rides! This includes water rides (open during the warmer months) and let me just say, YOU WILL GET WET! If your anything like me and don't like walking around all day in wet clothes/shoes or your kids walking around in wet clothes, bring an extra change of clothes with you. You'll be more comfortable AND don't forget a plastic bag to put your wet clothes in.
– Marvel Cave is located at the very front of the park just past the ticket gate, it is a wonder to behold. Seriously the views you will see will take your breath away! But the tour is 60 minutes and you can't turn back once you start unless it's an emergency. One thing to note is that you will climb over 600 stairs over the course of the tour, and I don't know about you but my kids would be wanting me to carry them after the first 30 stairs… Umm, no thank you! So I'd reserve this tour for when the kids get a little bit older, then it's a must see.
– Grab an events schedule and map at the Park Gates, this will help make sure you don't miss out on any of the great events, shows and rides that are available for you to catch that day
– In case a medical need arises the park does offer a First Add Station which is located behind Brown's Candy Factory and there will be medical personnel there to help you should you need it! Notify an employee immediately if you have an emergency!
-Cardiac Hill… You heard me right, SDC has a crazy hill that we locals like to refer to as Cardiac Hill, because when you're walking up it you'll swear your walking up a 100 degree angel. There are two ways down into the park from the Main Street Square located at the front of the park. If you to go the left side of Main Street Square you'll meet the Cardiac Hill, if you walk down the right side of Main Street Square you'll still meet a hill but it's much more mild and polite. Keep this in mind when you're heading out of the park if you have a stroller to push up or kids to carry… I'd suggest you go up the nicer hill located by the Thunderation Roller Coaster… You'll thank me later.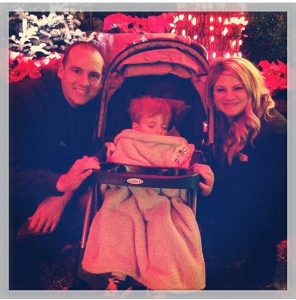 NURSING STATIONS
SDC offers 4 nursing stations throughout the park. These Nursing Stations are amazing and I'm telling you Momma's that you will be so thankful for these sweet rooms. They are cool in the hot summer and warm in the cold winter. They are small rooms with a few chairs or rockers to make the nursing experience more private and enjoyable for you and your baby.
PARKING INFO
Park your car as close to the park gate as possible, getting there early will help make that more obtainable. They have preferred parking or even valet parking for an additional price and it is almost worth it to not have to ride a tram or walk. If you opt out of valet parking or preferred parking because of the cost then Parking Lot 2 is going to be your next best option. This lot is close enough to walk to the gate, although the walk is about 5-10 minutes it goes pretty quick and is pretty flat so it's a fairly easy walk. If you ride the tram from any of the lots to the gate be aware that strollers must be folded up to get on the tram so be prepared to carry your kids and items until you can set your stroller up again at the gate.
SHOWS and KIDS…
All parents know how difficult it can be for a show to get and keep your child's attention, and the shows at SDC are no different. Throughout the year different shows and productions are offered with the majority of special productions being added during the Christmas season. Now, my honest opinion is that some of these shows don't hold the little one's attention very well…But, there are some exceptions to this… throughout the year a few shows are performed with the intended target audience to be kiddos. These are always fast-paced, interactive and entertaining for kids. In addition, one of my favorites is the The Saloon Show (there year round)! The Saloon show is very interactive and up close and personal, especially if you can be on the main floor where the actors are walking around. My kids have always been entertained at the saloon show and the boys like it because there are "bad guys":) Now, there is a lower level and an upper level and when the kids are on the upper level the show is harder to hold there attention because the action is not as close as it is on the floor. So if you can get there early and get a good spot in line your more likely to get a great, close spot on the floor… And try the root beer floats! Ahh… Anyways, during Christmas they add a few productions like "The Christmas Carol" and "It's a Wonderful Life" which I LOVE!!! But my kiddos don't love so much. These shows are a bit slow, more dramatic and while still great and very entertaining for adults, they are a little lacking in terms of attention grabbing for young kids. But, for Christmas they also add shows for the littles like "Frosty the Snowman" the kids get to go up around the stage and sing with him 🙂
Hope these tips help prepare you and your family for your trip to Silver Dollar City while in Branson. Again, Silver Dollar City is something you do not want to miss while your in town. You'll make memories that will last forever so be prepared to have the time of your life!
*Update 8/21/18
SDC Sells refillable mugs that you can bring to the park time after time and can get the cups refilled for a prices substancially lower than a full price drink. If you buy a mug this year then it is only good for this year. However, mugs purchased before 2011 were good forever! So, if you have time to go on ebay before you make your trip, search for a Silver Dollar City refillable mug Grandfathered. These "Grandfathered" mugs are good forever! They sell for about $24.00 on ebay used, but if you make many trips to SDC it will be a great investment for you to be able to bring back time and time again!
Please don't hesitate to ask any questions! I'm here to help!
2018 Ticket Prices:
Adult (12-61): $65
Child (4-11): $54
Senior (62+): $63
*Call 1-800-475-9370 for reservatons
Silver Dollar City
399 Silver Dollar City Parkway
Branson, MO 65616